Haley Davis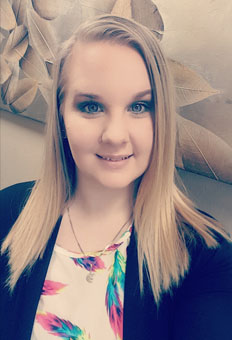 Haley is our Administrative Assistant and will most likely be the first face you see when walking into our office and the first voice you hear when calling.
She was born and raised in Florida and grew up in the small town of Starke. She has a sweet southern charm about her, and a huge heart which makes her extremely easy to get along with. Haley has had an extensive career in customer service, and in return, has gained the skills necessary to make everyone feel welcome and at home. She loves to see people happy and loves to assist them with whatever needs they may have. The bottom line is it makes her happy to see others happy.
When Haley is not working, she loves spending time with her children, her boyfriend, her extended family, and friends. She really enjoys making memories that will last a lifetime.