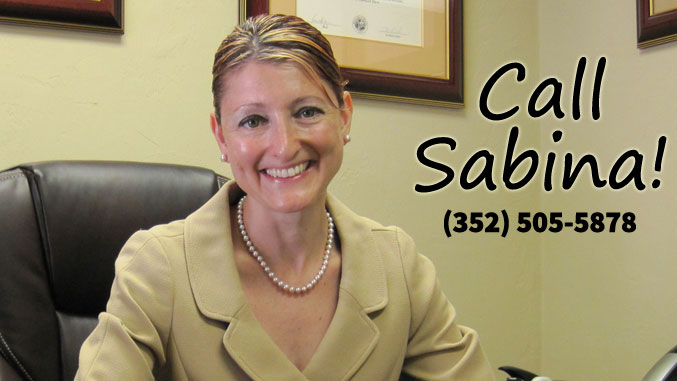 Born In The Digital Age
Over the past several years, some clients have noticed a difference in our firm from others they've encountered before. "I couldn't put my finger on it at first," remarked B.C.R., "but then it hit me. Sabina's office didn't have those massive bookshelves with acres of heavy, "intimidating" law books. I was instantly at ease." At Home Town Law, that's what we LOVE to hear. Sometimes, life's journey presents the need for professional legal help.
No one wants to "need" a lawyer. Fighting for my rights as a parent was a scary experience. Hometown Law Firm became my best friend during one of the toughest times of my life…
Read More
Divorce is so scary and overwhelming and the information I received from Sabina was immensely valuable. I could not have gone through this process without her. She was…
Read More
I want to thank Sabina Tomshinsky and her staff for the most wonderful experience I had helping me through a hard and confusing time. I had no idea where to begin until I contacted…
Read More
When I think of The Home Town Law Office and Sabina Tomshinsky, the simple phrase "second to none" comes to mind. This office and Sabina provide absolutely…
Read More
I would recommend Sabina to anyone looking for a tenacious, knowledgeable attorney. I am from Texas and I found Hometown Law through my employer to help me with…
Read More
I could have not asked for someone better to represent me during this time of my life. I was represented better than I could have ever imagined. Sabina put mine and my girls..
Read More
Although working with an attorney is usually stressful, Sabina and her staff made the experience virtually painless. They were always friendly and supportive during…
Read More
Choosing a lawyer can be a stressful process. Normally you're looking to select a lawyer because of an uncomfortable life situation. That's exactly where I was in needing a…
Read More
Where do I begin? I have so many incredible things to say about Sabina Tomshinsky and her Hometown Law Firm. I did my fair share of "lawyer shopping" even going so far as to…
Read More
I recently used Hometown Law for a probate matter. As an out of state client, it was important for me to be able to trust my attorney's office. I called and checked on many…
Read More
Sabina Tomshinsky was absolutely amazing. She was easily approachable in every way. She answered every single one of my questions no matter how big or small, and walked me…
Read More
Home Town Law, P.A. Practice Areas:
Divorce/Dissolution of Marriage
Uncontested Divorce
Alimony/Spousal Support
Child Support
Time-Sharing
Visitation
Custody
Parenting Plans
Property Division
Equitable Distribution of Assets and Liabilities
Marital Settlement Agreements
Post-Dissolution Modifications
Defense Against Modification
Contempt/Enforcement
Relocation
Domestication of Out-of-State Decrees
Separate Maintenance
Adult Name Change / Child Name Change
Stepparent Adoption
Paternity
Post-Nuptial Agreements
Pre-Nuptial Agreements
Inheritance Law
Probate
Estate Administration
Ancillary Probate Administration
Beneficiary Rights Under a Will or Trust
Formal Probate Administration
Summary Probate Administration
Representation of Personal Representatives
Representation of Heirs and Estate Creditors
Homestead Determination
Estate Planning
Wills, Trusts and Estates
Last Will and Testament
Living Wills
Powers of Attorney
Deeds
Life Estate Deeds
Asset Protection Planning Strategies
Revocable Trust
Irrevocable Trust
Family Trust
Testamentary Trust
Trust Funding
Landlord-Tenant Matters
Eviction/Defense Against Eviction
Lease Review
Contract Review
Incorporation
Contracts
Business Formation/Organization
Partition
Quiet Title/Declaratory Judgment Actions
Home Town Law, P.A. provides services in Gainesville, Trenton, Bell, Fanning Springs, Raiford, Williston, Micanopy, McIntosh, Live Oak, Mayo, Crystal River, Inglis, Inverness, Bronson, Lake City, Wellborn, Branford, Starke, Alachua, Archer, Waldo, Hawthorne, Keystone Heights, Lake Butler, Chiefland, High Springs, and Ft. White, and Ocala.
The hiring of a lawyer is an important decision that should not be based solely upon viewing a website or advertisement. This web site is designed for general information only. The information presented at this site should not be construed to be formal legal advice nor the formation of a lawyer/client relationship.