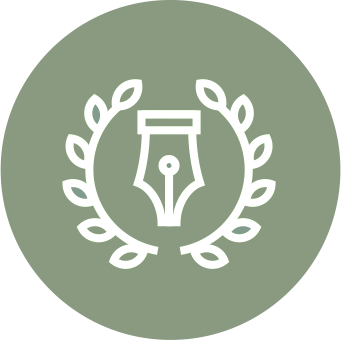 Everyone should have an estate plan regardless of what stage of life they are in and what assets they possess. If you have an estate plan already in place it is still critical that you review that plan periodically an especially when you experience major life changes such as a marriage, a birth of a child, a divorce, separation, and/or death in the family. If you are new to the State of Florida or your Will or other estate planning documents were created in another state, you should have your documents reviewed for validity. In any situation, if your estate planning documents are several years old, you should have your documents reviewed to ensure that they still comply with the law.
At Home Town Law, P.A. we offer assistance in all aspects of Estate Planning. We work diligently with every client to create a customized estate plan tailored to that client's goals. We take the time to get to know you to help you define your goals. We review your family situation, finances, home and real estate ownership, employment, investments, and business interests. We advise you of the estate planning strategies best suited to achieve those goals and ensure you have the information necessary to make well-reasoned decisions.
We counsel our clients in the creation of a wide range of estate planning instruments such as in the creation of wills, trusts, medical powers of attorney, living wills, durable powers of attorney, and other estate planning instruments. At Home Town Law, P.A. we understand that every client's goal is to preserve their assets for their loved ones through a proper, cost-efficient transfer of those assets which avoids probate.
A trust will often avoid probate but only if it is fully funded. Funding is the process of transferring ownership of your assets from your name into your trust. At Home Town Law, P.A. we review the titling of all your assets and help with the funding process to ensure that your estate plan is fully implemented. Much like a Will, a revocable trust instructs what is to happen to your property in the event of death. While alive, you remain in control and can change the trust at any time. Setting up a trust allows you to avoid the expense and delay of probate. A trust also allows you to do disability planning so that your wishes will be followed should you become mentally incompetent. Again, by having all of your assets titled in the name of your trust, you will not have to rely upon a durable power of attorney and whether or not a financial institution will accept it.
The following are just a few of the instruments Home Town Law, P.A. creates for its clients:

Last Will and Testament
Pour-Over Will
Durable Power of Attorney
Limited Power of Attorney
Designation of health care surrogate
Living Will
Declaration of pre-need guardian
Revocable Trust
Irrevocable Trust
Deeds

Warranty deed
Special warranty deed
Quitclaim deed
Life Estate deed
Enhanced Life Estate deed