Sherri M. Hollinshead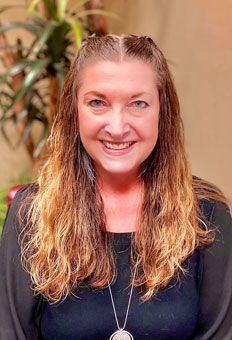 Sherri is a legal assistant with over 35 years of experience in many facets of the law.
She was born in Brooksville, Florida, and moved to New Jersey at the age of 4 where she lived for 28 1/2 years before moving back to Florida in August of 1997 to be close to her retired parents.  She is a 1984 graduate of Hammonton High School located in Hammonton, New Jersey, where she excelled in business and administrative classes.  Sherri fell in love with all things legal basically by chance, when directly after graduating from high school she was offered and accepted a temporary full-time position with the Alachua County Public Defender's Office in Mays Landing, New Jersey.  Sherri worked with the Public Defender's Office, where she filled in for an individual on maternity leave, for a little over a year.  She was then offered a job at the Superior Court in May Landing, New Jersey, where she worked with a trial court team and was a court clerk for one of the Superior Court Judges.  It was while working at these two jobs and learning the ins and outs of the greatest legal system in the world that Sherri fell in love with the law and assisting the public in general.
Sherri has a strong understanding of how confusing and overwhelming it can be for individuals when dealing with any type of legal issue.  She is extremely compassionate to all of our clients' needs and nothing brings her more pleasure than assisting them and setting their minds at ease.
Sherri lives in Bronson, Florida with her husband, Christian, of over 20 years, and their daughter, Chelsea Lynn.
Sherri enjoys spending time with family and friends and on most weekends can be found hanging out at her parents' house located right on their spring-fed creek in Gulf Hammock, Florida.  Sherri also enjoys snorkeling, relaxing with a good book, watching a good movie, gardening and attending church.  She is a huge Florida Gators fan and enjoys watching her favorite team play on game day.